Rotuma Dominates
by Anasilini Ratuva
The Rotuma swimming team dominated competition during the 2015 Fiji Games at the Damodar City Aquatic Centre yesterday.
Led by Terence Erasito the team collected 24 gold, 11 silver and 15 bronze medals.
Nadi finished in second place with six gold, 15 silver and nine bronze medals and Suva finished in third with five gold, 10 silver and four bronze medals.
Team manager Willie Elaisa said they drafted swimmers with Rotuman connection from top swimming clubs to compete in the three days competition.
"Most of them have been participating in various clubs in Fiji. And this is something new for them to be representing Rotuma for the first time," Elaisa said.
Bolstering the Rotuma team were national reps Matelita Buadromo, Susau Elaisa, Temafa Yalimaiwai and Captain Terence Erasito.
Fiji Swimming will select 10 swimmers to represent Fiji to the Pacific Games in Papua New Guinea in July.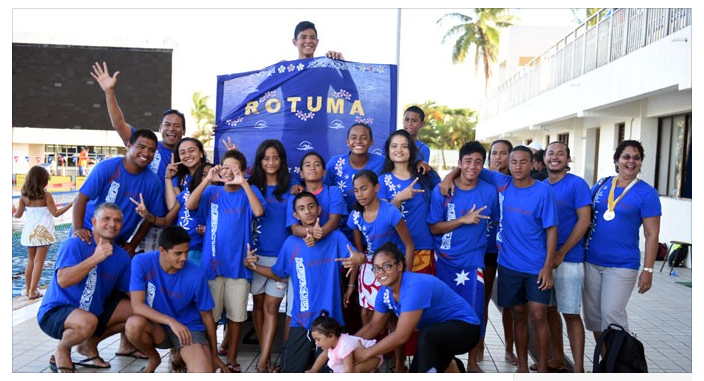 ---