From Fiji Sun Online (17 February 2018)
Lemeki Wins Blue Ribbon
By Nacanieli Tuilevuka
Tony Lemeki was exuberant when he won the senior boys 100 metres final during the Marist Brothers High School inter-house competition at the ANZ Stadium, Suva yesterday.
The Motusa, Rotuma native clocked 10.9 seconds in the senior boys 100m and 22s in the 200 metres.
Lemeki told SUNsports that he still can do better.
"I need to train hard and be more focused in my preparation," he said.
"However, my performance at the inter-house is a lot better. I feel stronger and fitter which is a positive sign. I wanted to improve and I'm happy because I did just that.
"I need to work on my finishing because this is important and I will need to perfect it before the Coke Games."
The Year 12 student is working towards winning a gold medal at the Fiji Finals.
"I'm expecting strong competition from athletes of other schools. "Through God, nothing is impossible and I would be able to achieve my goal with the assistance from my coach and also my dedication towards my training."
Lemeki said he is on a strict diet.
"A lot of sacrifice is being made towards my preparation to Fiji Finals. I'm following a proper training programme and diet which helps to get the best out me and prepare me in the best possible way."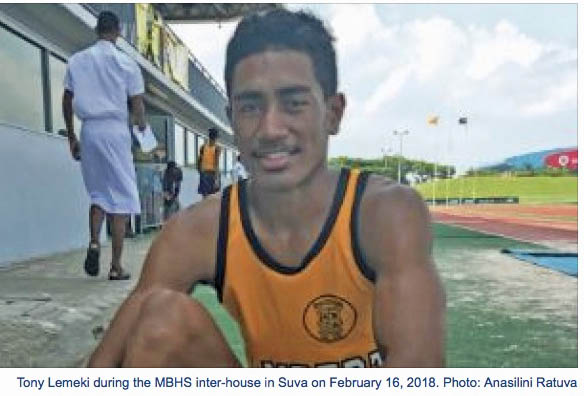 Edited by Leone Cabenatabua
---