From Fiji Sun Online (30 March 2018)
Rotuma Work On 'Revival' Plan
The Rotuma cricket team are working on a plan to revive the sport in the island so that they don't have to recruit play­ers to represent them at next year's Easter championship.
ISLAND OUTREACH
Coach Alex Konrote told SUN­sports yesterday that they are not first-timers in the tournament.
"We have an association that have played actively in the 1980s and the last team that came from Rotuma was in 1991," he said.
"Our actual plan is to get players from Rotuma to come and play in Suva but we are waiting for Cricket Fiji to complete their plan of set­ting up a pitch in Rotuma. With that done competition can start there and we can get a team from Rotuma."
EXPOSURE
Konrote also mentioned that while taking part in the Easter Champi­onship the main focus for him is to expose their new players.
"We don't have high expectation of reaching the main quarters but we will do our best. If we make it to the plate semifinal hopefully we can get a bit further than that but for now it's just exposing these boys to this level of the competition," he said.
TRIALS 
Cricket Fiji development manager Josefa Rika said the Easter compe­tition also serves as a trial.
"It is where we officials will be able to select players to represent the Fiji Cricket team during the upcoming tournaments in August," Rika said.
He added that there are 11 teams taking part in the championship this year. Rika said the team that win the tournament will receive $5000 and the runners-up team will pocket $2500.
The Easter tournament quarter­finals will be on Saturday with the semifinals to be played on Monday.
Results: Moce beat Vanuabalavu, Suva Crusaders beat Oneata, Ono-i-Lau beat Kabara, Lakeba beat Komo, Nadi beat Rotuma, Suva Warriors beat Invitational XI
Edited by Leone Cabenatabua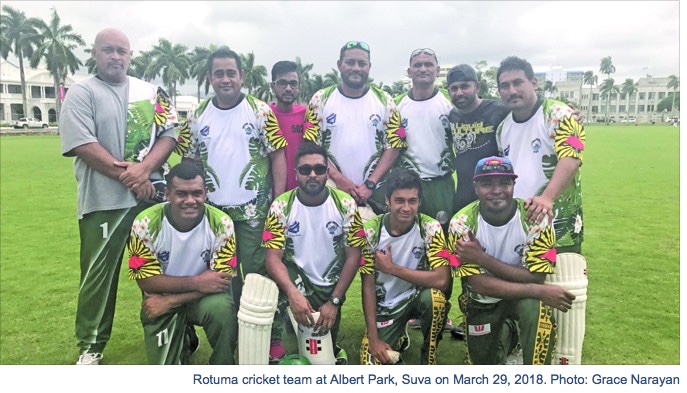 ---