From FijiRugby.com (31 August 2012)
Development Team Leaves for Rotuma
The Fiji Rugby Union's Development team will be leaving tomorrow for Rotuma where they will spend one week running IRB Level 1, 7s and 15s coaching courses and a Level 1 Match Officiating Courses. 

Regional Development Manager Sale Sorovaki will be accompanied with Development Officers, Alifereti Mocelutu, Joeli Tubu and Etuate Waqa.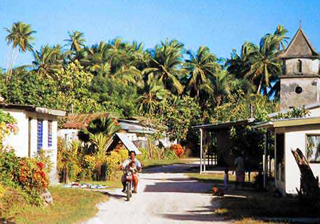 Sorovaki says that this is the first time the Development team will be going to Rotuma to conduct these clinics and he says that they are optimistic that the trip will be successful. 

"Community rugby is important in rugby development and with our team reaching out to the outer islands and running these courses, we intend to increase the number of qualified coaches in all levels and to also increase the number of qualified referees" Sorovaki said. 

The trip came about when a police officer based in Rotuma approached Sorovaki on the courses and said that the interest was out there in the islands, but it was an expensive exercise for the participants to attend the courses in Suva. 

Rotuma is 460km Northwest of Viti Levu and it will take two days by boat for the development officers to reach their destination which is Malahaha'a. 

It is an island that is 13 kilometres long and four kilometers wide, and Sorovaki says that they intend to get to as many places as they can with their Rugby Coaching programs. 

The team departs the Suva wharf tomorrow morning and returns next Friday.