From Fiji Times Online (11 October 2016)
Mairo wins Rotuma Sports Day overall results

By Zanzeer Singh

LAUTOKA'S Mairo team took out five of the seven titles during the annual Rotuma Sports Day at Churchill Park ground three in Lautoka yesterday.
Mairo defeated Ra'esea in the rugby final and won the women's netball, mixed netball, men's volleyball and mixed volleyball titles.
Ra'esea won the touch rugby title while Sarafui defeated Granville in the women's volleyball final.
Tournament co-ordinator Kama Waisale said the event was successful despite the stormy conditions on the final day.
Waisale said next year's games would be hosted by Sarafui in Suva.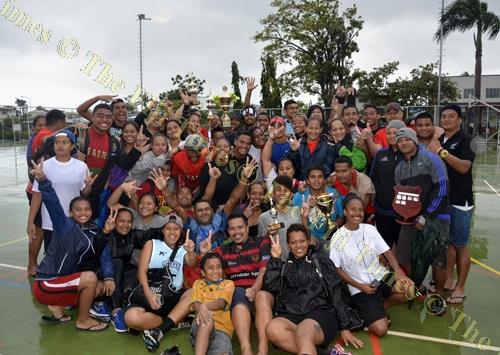 Rotuma Games 2016 overall winners team Mairo after the presentation at Lautoka' s Multipurpose Court yesterday. Picture: Baljeet Singh
---