From Fiji Broadcasting Company (18 August 2022)
First medal for Rotuma
By Talei Matairakula
Daniel Mario Savea has made Rotuma High School proud, bagging the school's first medal at the 2022 Coca-Cola Games
The Juju native aimed for gold but was meters short as he had to settle for a second in the junior boys shotput event.
He threw a distance of 13.43m to take home a silver medal.
The 15-year-old says he was aiming for a podium finish and he has achieved that.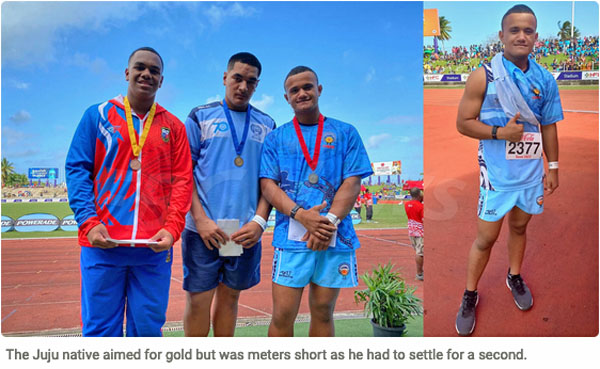 "It is like my first time, I never experienced this and this is my first time experiencing it. The crowd was alot and in the island there is not much crowd."
---