This page is a guide to changes in the website by category and date, which enables visitors quickly to locate postings that have been made since their last visit.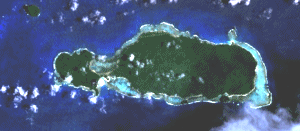 Rotuma from NASA Satellite
14 August, Special audit highlights anomalies in Rotuma Council expenses

27 July, Rotuman community comes together to celebrate a 'world first' centre
24 July Opening of Centre For Rotumans in Auckland
Creating an Archive for Rotuma: A Personal Account, by Alan Howard, The Contemporary Pacific 31:142-15 (2019). Download PDF file.

Diaspora No More? The Role of Facebook in the Development of a Global Rotuman Community, by Alan Howard, Diaspora 20:176-202 (2019). Download PDF file.
---